Heating of swimming pool water
Professional outdoor stove, designed to heat water in a garden pool, fired with wood. Get warm in your swimming pool and enjoy your bath all year round!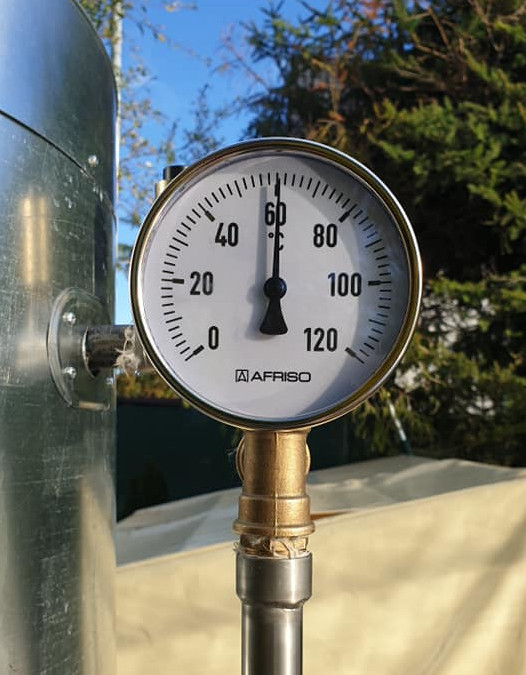 Heat loss in the garden pool
How does water lose its temperature in our pool?
Water loses heat due to evaporation (approx. 50-90% of total loss), convection (approx. 10-30% of total loss) – depends on wind speed and humidity, radiation (approx. 5-10% of total loss) – heat dissipation at night at form of infrared radiation, conductivity (2-3% of the total loss) – transferring the temperature to the ground.
How to protect against heat loss in the pool water?
A stove for heating water in a swimming pool is the perfect solution! Not only will we protect ourselves against heat loss, but we will also significantly increase the water temperature in our garden pool.
A wood-burning stove designed to heat water in garden pools, bath barrels, jacuzzi, swimming pools and hot tubs.
A garden stove in combination with a Pool Roof canopy is a guarantee of savings and year-round bathing. The pool roof was registered in the Patent Office of the Republic of Poland under no. Wp.29780 and is produced exclusively by our company.
Contact us and we will prepare a free quote.