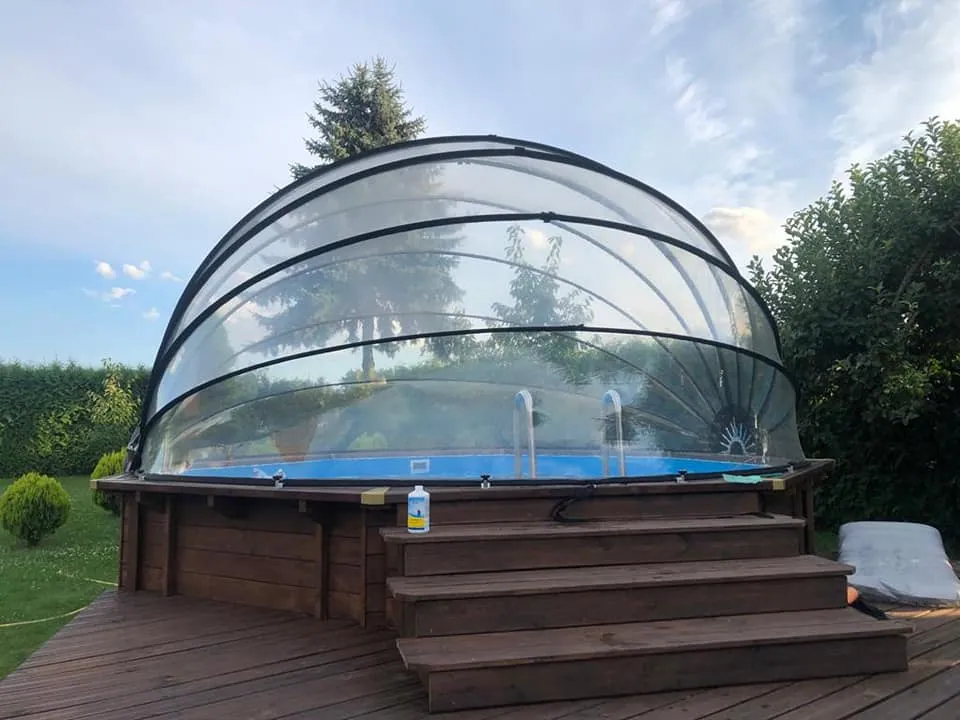 The only producer and contractor
Our pool enclosure POOL ROOF has been registered in the Patent Office of the Republic of Poland under no. Wp.29780 and is produced exclusively by our company.
Insects and leaves are swimming in the pool? The water cools down too quickly? Does the pool season end too early? It's not a problem anymore!
Our pool enclosure will do the trick. From now on, the swimming pool can be the greatest attraction of your property - not only for several days, but all year round!
The lightweight and easy-to-use design will allow you to protect yourself from cold, rain or mosquitoes in seconds. Thanks to the year-round use, you do not have to worry about the difficulties of unfolding and folding the structure!
For over 30 years of existence on the market, we have created professional production facilities that enable the implementation of the most complex and sophisticated ideas.
1000m2 of the production hall, computer studio, large parking lot for trucks and qualified personnel guarantee the execution of orders at a high level.
The experience gained over all the years of the company's existence has allowed us to create a state-of-the-art digital printing house specializing in large-format prints. We use a wide range of printing materials depending on the client's requirements and the type of advertisement.
We invite you to check our projects. We approach each project with full commitment, and each order becomes a new challenge for us. Our main goal is complete customer satisfaction and satisfaction.