Our pool enclosure POOL ROOF has been registered in the Patent Office of the Republic of Poland under no. Wp.29780 and is produced exclusively by our company.
The light and easy-to-use design will allow you to protect yourself from cold, rain or mosquitoes in a few seconds, and the night seasons are not a problem thanks to internal lighting.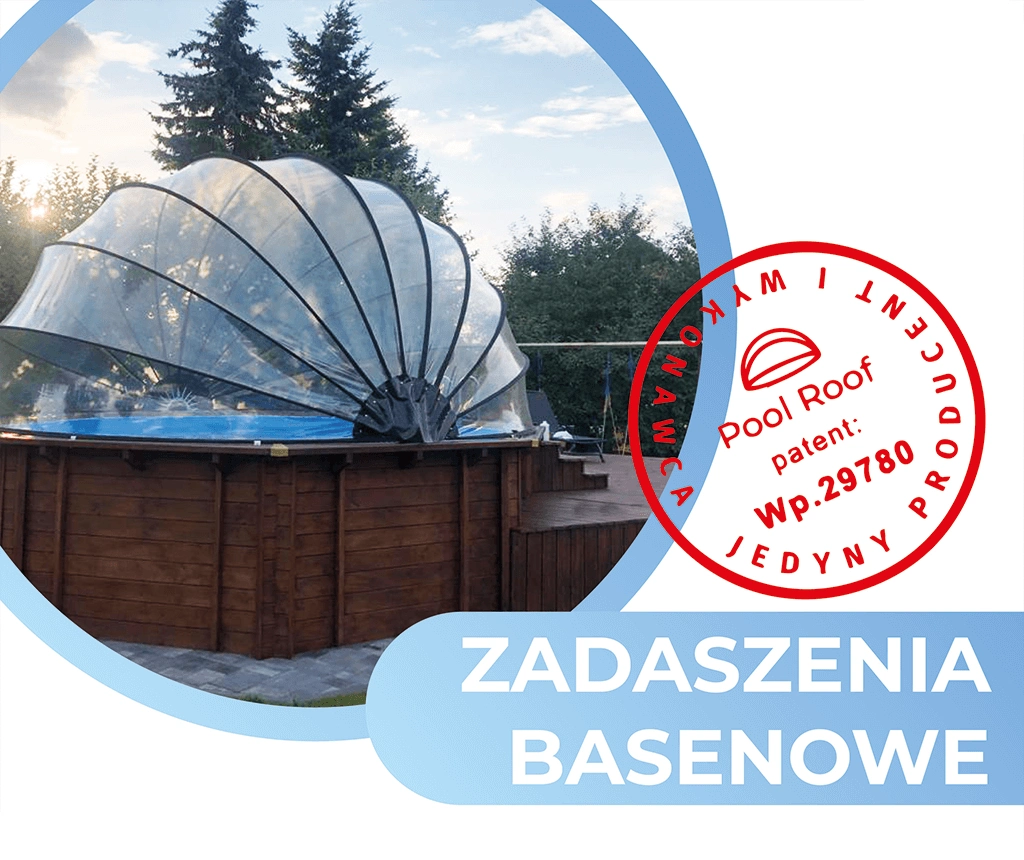 Our pool roofing is made of a specialized foil of very high strength, and the sheathing structure is made of fiberglass.
Thanks to the technology used, our product provides year-round protection of the pool against pollution and weather conditions. At the customer's request, we can attach lighting and customize the size of the sheathing.
The roof is suitable for pools that are fully or partially recessed into the ground. The cover is installed permanently, the shape of the hemisphere allows for full or partial opening of the roof from both sides. The process of opening and closing takes a few minutes.
The winter version of the sheathing additionally has two bars, which are mounted perpendicularly to the main bars. They strengthen the structure during severe winters and storms.
The foil used for the production of the roof is imported from Germany or Italy.
The strength of the material allows a stove to be installed inside the roof to heat the water in winter.