There is still a lot of time until the bathing season. Is swimming in the garden pool in spring possible? Sure! Pool Roof is a pool enclosure that allows it. How? See for yourself!
Spring baths in the garden pool
You have a beautiful swimming pool in your garden, but you only use your bath from June to the end of August? From now on, regardless of the weather and the season, you will be able to relax in your own swimming pool! All thanks to the pool roofing by Pool Roof, which has been registered in the patent office of the Republic of Poland. High quality, durability of materials and comfort of use – this is how you can sum up the pool roofing by Pool Roof.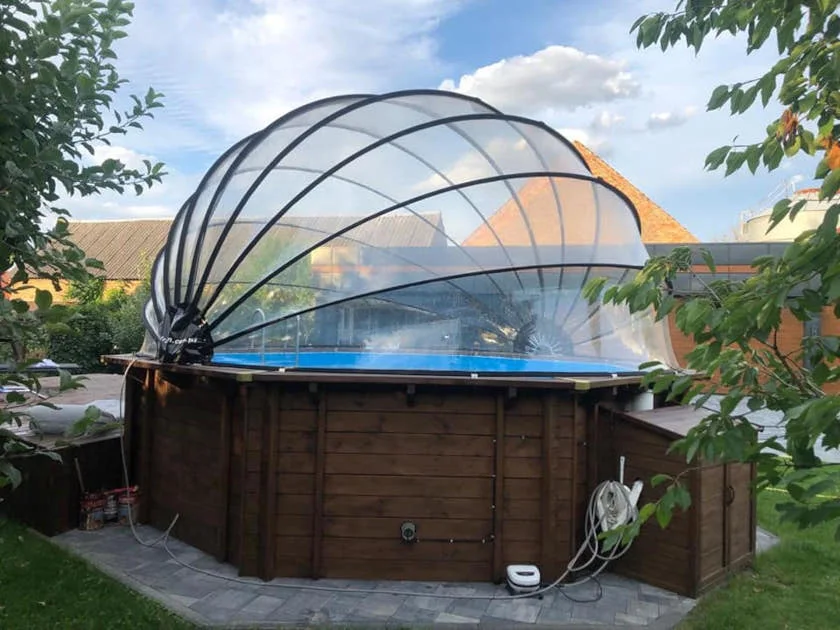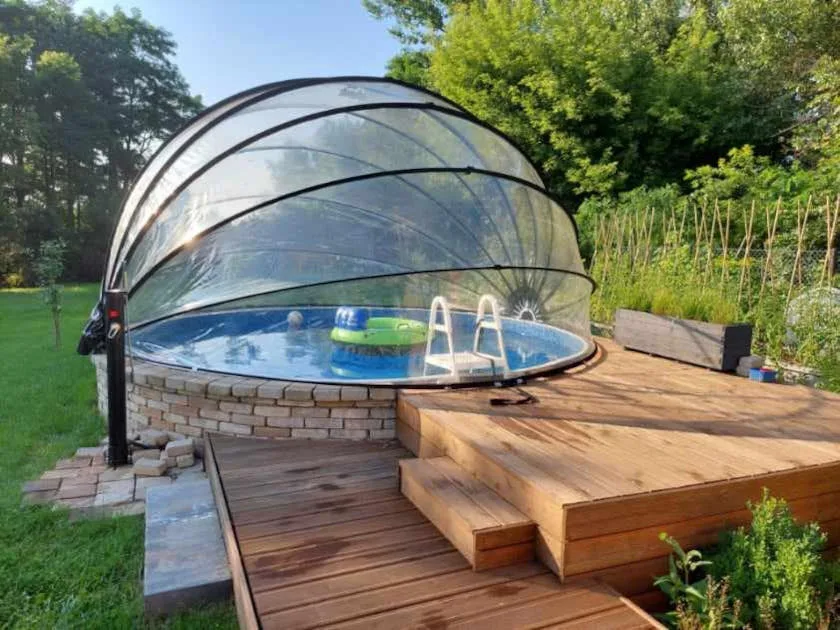 Solid structure of the pool roof
The pool roof is a modern structure made of fiberglass. We know from chemistry and physics lessons that fiberglass has a higher tensile strength than steel. This feature is the main reason for the use of a glass strand in the production of highly functional composites. This material is very resistant to compression and stretching, abrasion, cracking, breaking and crushing, as well as resistance to chemicals and moisture. Our pool roofing is made of a specialized foil of very high strength. The foil used for the production of the roof is imported from Germany or Italy. Thanks to this solution, the use of the pool is extended to the spring and autumn period. Additionally, we can install heating and lighting, which allows you to use the garden pool even in winter.
Swimming in the pool in spring
Spring cleaning is waiting for you, not only at home, but also those related to the garden swimming pool. How to prepare a swimming pool for spring? Don't hesitate, it's a waste of time! When the neighbors wonder how to prepare your garden pool for the bathing season, you can enjoy your bath all season long! Swimming in the pool in spring! Pool Roofing by Pool Roof is a solution with a patent! Are you surely wondering if extending the bathing season is the only benefit of having a swimming pool roof? Is Pool Roof a good investment? You will find out about it in the next entries on our blog!